Terri Runnels has revealed why she has absolutely no respect for Brock Lesnar and Sable during a recent appearance on the KEE on Sports podcast.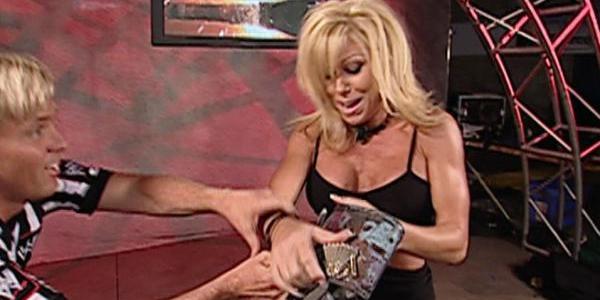 Runnels' appearance on the podcast aired this past Sunday. During her appearance, she was asked about her thoughts on former WWE women's champion Sable.
"The reason I was never impressed with Rena [Sable] was because she put her career in front of her daughter and I just never ever would do that." she explained.

"I found out that Rena had been with Marc on all of those, like that whole tour. I'm like 'Rena how can you leave Mariah for that many days'. Her words to me were 'Marc needs me'. And I immediately spat back and said 'needs you for what, what does he need you for more than Mariah what would need you for?'. She was like 'Well, you know making some food, cooking some eggs in hotel rooms and stuff and make sure I've got him in the gym'. I remember thinking what kind of a mother are you. I just never had any respect for her after that." she said.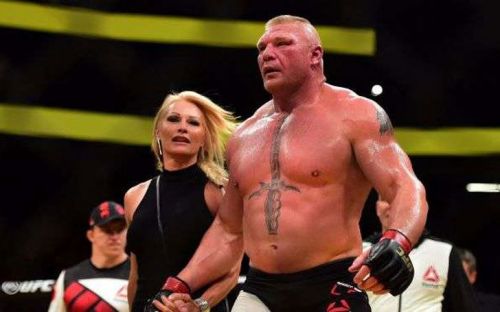 Runnels went on to discuss a shocking incident involving Sable's current husband Brock Lesnar.
"The way in which she left Marc for Brock. I don't have a lot of respect for Brock, I don't think Brock respects wrestling fans. Brock did something that if it was in today's day and time… You know, he showed his penis to me and called my name as I was walking past where he was in the dressing room and opened his towel so I could see his manly bits." she said.
"I would have much rather him not be so disrespectful of a female that's been in this business for as long as I have been. He knew he was gonna have a lot of power, that they were gonna give him the strap but at that point I'd been in this business a long time, I have respect and what he did was very very wrong. From a respect standpoint, from a sexual harassment standpoint, it was wrong." Runnels continued.
"Those two, I think they're made for each other, I'll put it that way." she concluded.
Runnels spoke about a number of other topics during the interview including her career beginnings, thoughts on All Elite Wrestling, whether she'd return to the ring, what she's been up to now and lots more. Click HERE to listen to the full episode.