WWE superstar Sasha Banks decided to pay homage to former women's champion Bull Nakano via her social media pages on Wednesday.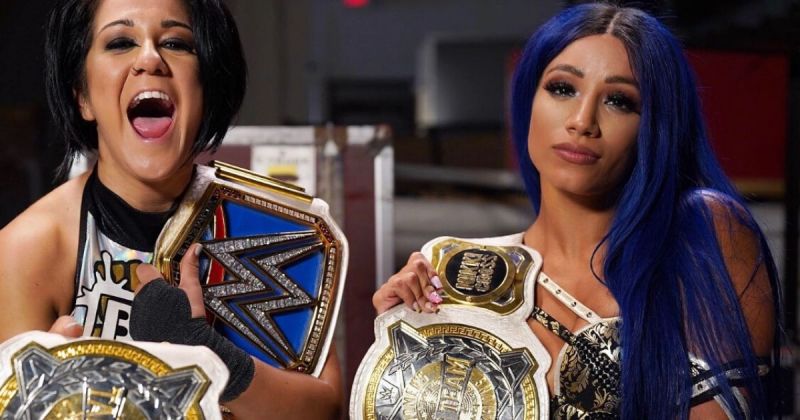 There are many female wrestling legends who performed for the WWE and contributed a great deal to the organization. The promotion has done a great job of recognizing some of these women including Trish Stratus, Lita, Beth Phoenix, Jacqueline, Wendi Richter, Sherri Martel and Alundra Blayze. However, there are also a number of women who seem to have been erased from the history books and one of them is Bull Nakano.

Banks decided to use her platform to publicly pay homage to one of WWE's standout superstars of the 1990's in Nakano. The 28-year-old took to her Instagram story to show her admiration for the WWE legend, releasing a picture in which she was wearing a t-shirt of her hero.
Banks, the reigning WWE Women's Tag Team Champion, was a lifelong fan of professional wrestling before entering the business and clearly appreciates and is full of respect for the women who came before her.
Bull Nakano is arguably one of the greatest women's wrestlers of all time. Her career highlight came in 1994 when she defeated Alundra Blayze in her home country of Japan to capture the WWE Women's Championship. She was also the first ever CMLL women's champion, as well as a multiple-time champion with All Japan Women's Wrestling. In 1998 she was inducted into the AJW Hall of Fame.
For years, fans have campaigned for Bull Nakano to be given a spot in the WWE Hall of Fame. Former rival Alundra Blayze has also publicly used her social media platforms to push for Nakano to receive this honor.
Take a look back at the time Nakano captured the WWE Women's Championship from Alundra Blayze in the video below.