Fans are outraged after several AEW wrestler took to their social media pages to publicly troll Sasha Banks' appearance.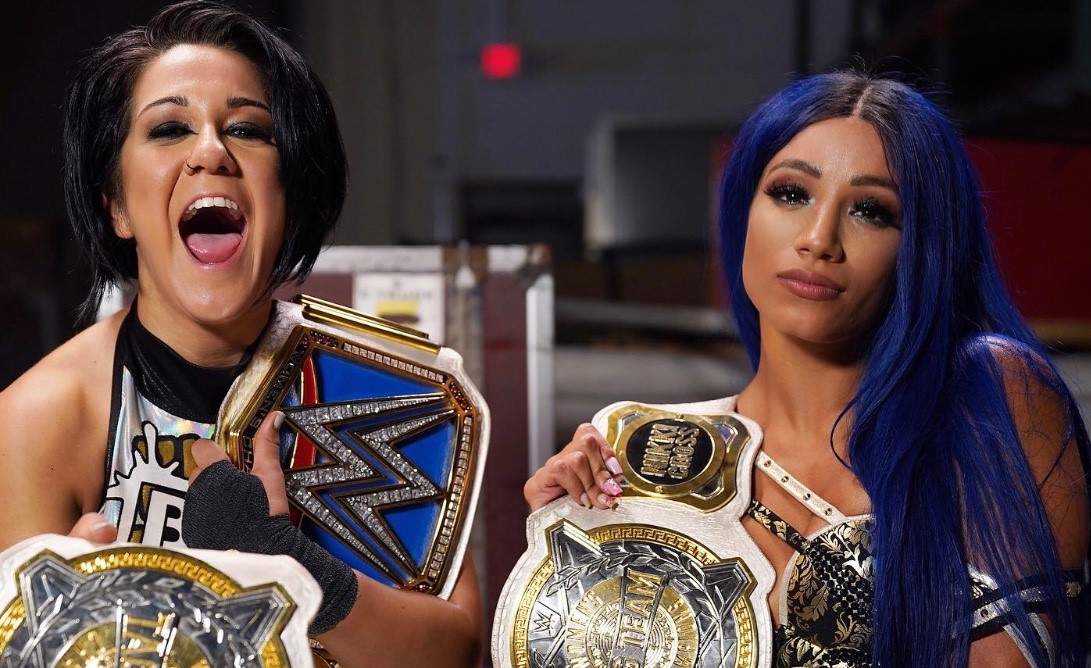 AEW wrestler Sammy Guevara took to his Twitter page earlier today to quote a recent playful tweet made by Sasha Banks, comparing her look to that of male WWE superstar Ricochet.
"Why's Trevor tweeting about me from a different account?" Guevara wrote, referring to Ricochet by his real name.
Joe Alonzo joined in, poking fun at a picture of Sasha Banks with her cousin Snoop Dogg. Women's wrestler Shazza McKenzie expressed her amusement at this post.
Banks caught wind of Guevara's initial disparaging remarks and issued a response.
"Because he didn't you feel! I did. Sasha Banks, the greatest wrestler of all time and 1/2 of the greatest tag team of all time." she responded.
Fans are furious with the AEW wrestlers for their comments and have let their feelings be known. Take a look below.