Eleven years ago today on June 28, 2009 at The Bash, Michelle McCool defeated Melina to capture her first WWE Women's Championship.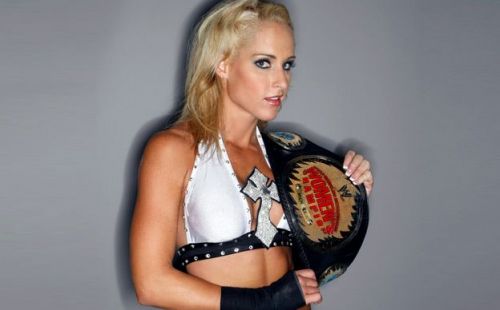 It was at 2009's The Bash pay-per-view event on June 28 in which Michelle McCool would defeat Melina to capture her first WWE Women's Championship. This was the second time McCool had won gold with the organization, having made history a year before by beating Natalya to become the first ever Divas Champion. With the victory over Melina, McCool had made history for a second time by becoming the first woman to have held the WWE Divas and WWE Women's titles.
Take a look at Michelle McCool's historic WWE Women's Championship win in the video below.
McCool is without a doubt an all time great when it comes to women's wrestling and is a shoo-in for a future spot in the WWE Hall of Fame. The 40-year-old is a former two-time women's champion and two-time divas champion, as well as a two-time Slammy Award winner. In 2010 she notably ranked number-one in PWI's female top 50.
The WWE legend still makes occasional appearances for the organization to this day. She notably appeared in 2018's historic first ever women's Royal Rumble match, as well as 2018's historic first ever all-women's pay-per-view event, Evolution.