AEW star Tay Conti could be set to compete in an MMA match against former UFC fighter Angela Magana.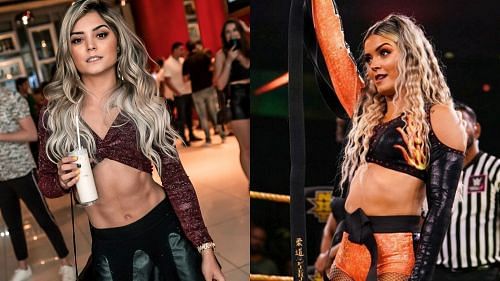 Conti, who previously performed for the WWE on their NXT brand, recently took to her Twitter page to state her desire of wanting to get into MMA.
"Give me a MMA challenge please …" Conti wrote on her Twitter account. Magana responded with, "Uh Vai Morrer," which translates to "you're gonna die."
Conti responded with, "Let's do it? The only death problem I see here is losing weight to be as small as ya but don't worry I'll be ready to kick your ass." Magana would again respond, saying "Nice excuse menina. If you are so scared to go down to my weight I might just come up to make you regret and end your MMA dream for good."
Although Conti has never competed in MMA before, she certainly has her fair share of experience in combat sports. She is a black belt in judo and a blue belt in Brazilian jiu-jitsu. The 25-year-old has also trained in Muay Thai and Kickboxing.
Meanwhile, Magana has fought as a professional MMA fighter since the year 2007 and currently holds a record of 11 wins and 10 losses. During her controversial run with the UFC, she went 0-3.
Wrestling fans, would you like to see AEW's Tay Conti and former UFC fighter Angela Magana mix it up in an MMA fight? Who do you think would win? Let us know in the comments section below.